For you who are researching courses for training Web Designers, we at Chief of Design we developed a online web design course it aims to supply with knowledge appropriate to the main needs that one you need to feel prepared for the challenges of the labor market.
I know what it's like to look for a course on this subject and not find what I wanted. I also know that it is very difficult to find answers about salary, market, professional among other topics that we are in doubt when we want to enter the area.
And when you think it's usually something more superficial. I'm saying all this because I went through such difficulties when I started there in 2008 and 2009. And that was one of the reasons that drove me to create the blog on Web Design and then a course on the same topic.
To try to help anyone who as I started from scratch and seeks quality learning, I created this online Web Design course. And I want you to know that this Web Designer course is the result of all the experience I gained working in the area, whether as a freelancer or employee, added to all the studies i took to update myself and learn about the segment.
So the course is something real, with practical learning and not done based on only research and achismos... I've been through a hard time that you might be going through. And all this empirical and theoretical knowledge that I acquired something long in my career, I tried to translate integrally in this course.
I am David Arty, responsible for the blog Chief of Design and also for the online Web Design course - WDPRO. Welcome and continue reading! 🙂
Web Designer Pro - Your Online Web Design Course
I want you to know that this course is designed for you who knows nothing about Web Design and is looking forward to new discoveries in this area, but also for you who work in the area and who believe that you need to update yourself and discover new possibilities.
In this course you will learn and also understand why to do certain actions to build the projects. Therefore, for any practical action involving the processes of creation of the sites presented there will also be the theory that justifies the applications of design decisions and languages for code development.
My proposal is to read the content of this page to understand the main details that involve this course and also the area of web design.
In the next sessions you will understand about:
The Professional Web Designer
The big challenge of a Web Designer it is through interactivity combined with their creativity and design principles to develop functional digital interfaces that privilege the user experience and that transmit the established communication objectives.
This professional must have technical skills for building interfaces for web sites and applications, and various digital parts.
The Web Designer can act in different stages of a project, both in planning, with issues involving the development of briefings, wireframes, information architecture, user experience among other related activities, as well as in the creation and development of interfaces.
Among skills required for a Web Designer stand out the expertise to apply the fundamentals of design, software manipulation for creation and planning, minimum domain of HTML and CSS and mainly ability to identify problems and promote solutions.
Maybe it's all new i'm telling you, but if you like technology, arts, innovation, communication and creative issues, you have a good chance of absorbing those skills. I'm with you! 🙂
The Market for Web Designers
The Web Design area is one of the most promising and is among the fastest growing in Brazil. Did you know that the internet is present in 63% of homes in Brazil? That's according to IBGE survey in 2016. Not to mention the 51.3 million e-consumers.
And you know what that means? It means that there is no room for a company, whether large or small, not to mark its online presence.
And the scenario for web design is very promising for those who know how to build websites that work on mobile phones. That's because 61% of the adult population in Brazil uses smartphones, according to Nielsen Ibope.
That's a lot of opportunities. You're not thinking of staying out?
With this scenario the market has the challenge of making interactivity available to the general public through digital interfaces. And this need keeps job opportunities high for professionals responsible for creating websites.
But for professionals to be able to act requires training that meet the areas of web programming, creation, and maintenance of websites and other occupations of a similar nature.
And where can the Web Designer act?
Web Designer can work in both public, private and third-sector institutions that require web page creation, as a freelancer.
There is space in advertising agencies, video producers, communication and marketing departments, newspaper publishers and online magazines, NGOs, among other options.
The Web Designer Pro course is intended to get you ready for the scenario presented so far.
Why you should opt for Web Designer Pro
The great differential of Web Designer Pro is the fact of combining concepts with practice in their disciplines. It is common to find courses that focus on software and tools forgetting to convey why each action applied. This results in professionals specialized in software operation without critical sense to question the reason for this or that and without arguments to defend their decisions in the projects.
Not to mention that they constantly feel lost.
But it's different with us!!!
With us you'll know how to use design fundamentals, to define your layout choices, you'll understand how a website works, where and how you come in with design on a web page. After all we believe that principles like these should be present in any good course of web design that is valued.
You can achieve specific goals of a project by combining Design to Conversion to achieve goals by increasing a user's decision-making power.
And that's not all. With Web Designer Pro you;
You'll get in touch with the latest on languages for website building;
You will be challenged with tasks where you will be able to observe the process of your creative development;
You will also have access to the experience of other professionals in the field of design in special content that bring you closer to the reality of the market;
And among other things you will have the support of those who understand well the difficulties of those who are starting in the area, who have experienced and absorbed well the learning arising from the mistakes and common successes at the beginning of the career and who knows how pleasant it is to see a work delivered, approved, praised and well paid. I want you to get that feeling.
How the course works
The course is 100% online. The content sits on a 24-hour on-air platform, and you can attend classes anytime and anywhere you have a device with internet access. Access is unlimited, you can view and review classes as many times as you think necessary.
There are already more than 100 video lessons on the platform divided into modules. The vast majority of the content is available in videos and includes theoretical and practical classes with exercises and exhibitions of topics on web design and other related. Extra downloadable materials are also available that complement the video lessons.
As a complement to the classes we offer specific tasks to observe the process of your creative development.
We also provide a field on the platform for you to express your doubts.
What you will develop
You will develop all the knowledge inherent in a great online web design course that covers building functional interfaces suitable for any devices such as working with Grids, HTML, CSS, Responsive Design, application of concepts of Information Architecture, User Interface, User Experience, allied to basic fundamentals of Graphic Design such as Typography, Colors, Gestalt, among others.
All this will be obtained through exposure to theoretical classes and a real and complete project of building a web site, and through tasks.
The figure below shows the layout of a website to be developed during the course:
Prerequisites for this online Web Design course
I could tell you there are no prerequisites. But to the minimum basic knowledge of an operating system you should have. It is logical to have access to the internet to access the contents.
The only attribute you should have is dedication. I could say a thousand things to you and make you nice promises, but I don't think that's cool and I don't want to fool anyone.
To take the course and progress in the studies you need dedication to study and apply what will be passed in the course. That's enough to get into the course. That's all.
The programmatic content of this online Web Design course
Now is the great time to know what you will learn in Web Designer Pro distributed by modules. This program presents, what I believe after years working in the area, what is fundamental in a web design course.
Fundamentals of Design
Here you will have the contact in what is fundamental to carry out your activities and that will ensure that your decisions are based.
Essentially a Web Designer is a Designer. You need to know the fundamentals. Therefore in this module of the course you will have classes of typography, colors, image, grid, layout, gestalt, among others.
Reinforcing that a web designer course that does not present content on these fundamentals fails in training. It is common to find courses only concerned with teaching how to move software. We're going further!
But just so you have an idea of how this part of the course works, I've released some lessons from the Fundamentals module of the WDPRO online Web Design course.
Below you can check out a class on typography that has a great evaluation of both students and subscribers on our Youtube channel. Check it out below:
Web Design Concepts
There are specific concepts for building digital interfaces. As important in an online web design course as the fundamentals cited in the previous topic. In this course module you will have lessons in web design concepts such as usability, interface design, anatomy of a website, responsive design, among others.
Design for conversion
As a Web Designer you develop functionality that achieves goals. A common goal is conversion. A conversion can be a registration, a purchase, among others. You need to make it easier for this conversion to happen.
In Design for Conversion you will learn how to use Design techniques to achieve conversion results in interfaces.
Creative process
This is one of the most important modules. No creation is by chance. There is a creative process behind the layouts. In this course module you will know this process and how you can use it.
And for sure rarely you will find any module on this topic . It's a scrutiny about creative process and how you can use it in creating a web project.
Introduction to Photoshop
One tool that helps Web Designer a lot in planning and creating is Adobe Photoshop. In case you don't understand anything about Photoshop, no problem. In the Introduction module to Photoshop you will know the tool and will be able to use it to create the layout of the template site.
HTML e CSS
HTML and CSS are key languages for building web pages. HTML marks and makes sense of content. CSS sits and forms.
It is very important that a Web Designer has knowledge in HTML and CSS at least. That's why you'll learn in this HTML and CSS course module in a simpler and more direct way using the 80/20 method and figurative languages.
Development of a template website
That's what you want to see! In this course module you will have practical lessons on creating responsive website. Creating from layout to HTML and CSS code.
WordPress Guide
WordPress is a content manager widely used for building websites and publishing content. It is the most widely used manager in the world and several important websites are built through it.
Here, in this course module, you will have an introduction to WordPress explaining its operation as: publishing, editing, adding plugins, installation, customization, among others.
Child theme with WordPress
The child theme is a way for you to develop a website based on a pre-ready template inheriting some features and functionality of it. With it you can build projects faster.
In this course module you will learn how to plan, configure, and build a child theme that results in a functional WordPress site.
Extra content [BONUS]
There is knowledge that can complement the skills of a Web Designer. At another time you may find yourself in a situation that you need a knowledge to solve problems even more when you act as a Freelancer, how to optimize sites for search engines (SEO) for example.
So to complement this online web design course I developed extra materials for other assignments that you might need to exercise you feel prepared.
Complete the bonus list with expert hangouts, tips for getting more customers and materials from Chief of Design. Let's go to them:
Adobe XD Mini Course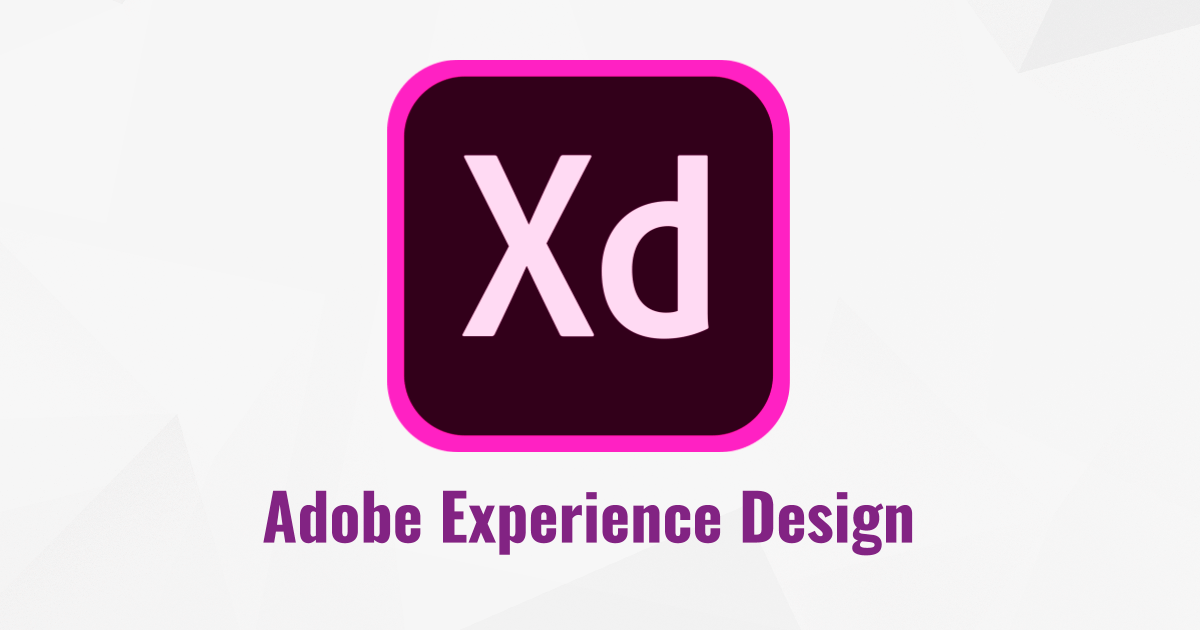 Adobe XD is a tool with great features for prototyping and website and application design. You can't imagine a web creative professional without mastering the fundamentals about this tool. And a content about this tool couldn't be missing in a web design course like this.
Therefore, in this online Web Design course you will have access to this bonus that will teach you the main one so you can build your interfaces.
Hosting and Domain
As important as building a website is knowing how to get it on the air, how to send the files that compose it for hosting.
In this bonus you will learn how to put your website on the air by configuring your hosting and domain!
How to get more customers
You can even build beautiful websites, however you need customers. For this I created a class on how you can get more customers and take your first steps!
Test A / B
Does the color I put on that button are ensuring conversion. How do i know? You can test your choices through testing. In this bonus you will learn how to perform A/B tests on your web projects!
All materials of the Chief of Design
You'll have access to all Chief of Design materials, such as blog infographics and eBooks.
Unlimited access to all Hangouts with experts in the field
We have a lot to learn from other professionals. So I consider it important that you have unrestricted access to all live classes held by the Chief of Design other great professionals in the market.
These classes have provided you with insights that will bring you closer to the reality of the market.
SEO Mini Course
SEO is a whole process for optimizing pages so that they index and appear well in search results like Google and Bing. This makes it possible to get more traffic and visitors to your websites.
Maybe you should have found this article or the blog Chief of Design through Google. And just to give you idea more than 70% of our access comes for free through the sought after. And all of this we've achieved by applying SEO techniques. This subject is very important and could not miss this course of Web Design online.
This short course aims to introduce you to good SEO practices so that you can also learn how to position your sites.
certification
You will be entitled to a certificate of completion of the course when completing all phases of the training. This can be important if you need to prove in college or in another course that you have performed complementary activities outside the Faculty.
These activities serve to accumulate credits at additional hours. And Web Designer Pro certification will ensure that you get these credits as long as the activities performed here are related to your graduation.
30 Day Unconditional Warranty
If you follow the method, practice the exercises and in 30 days think that you have not had any evolution or that the course is not for you, just send an email that we return all your investment.
Now the most important step
Taking an online Web Design course like this can speed up your learning and still show you things you didn't even know existed. Imagine you having to search for all the content you think is necessary to be make a Web Designer that is scattered around. It would take a long time. What about the important things you don't even know exists?
THE Web Design Pro can be the door you need to find to open and absorb all fundamental knowledge to act in the area. Now it's time for the most important step. Will you open it up and enter a world of possibilities or keep it closed?
To help your decision I presented you in this article reasons to pursue the career, I went beyond only offering a training. I have offered free bonuses whose value and ability to transform that they can bring in your professional career are high. I'm also giving you a guarantee so you can evaluate how much this course can help with your learning goals. But one more step is needed.
It's time for the move. You can click the button below to secure your spot in the online Web Design course.
I WANT THE WEB DESIGNER PRO COURSE!!!
And before I finish this article I want to ask you a question:
Do you know there's a constant problem in people's lives? They really want to change and make the right decision. But they hope the right time has come for this change. But that moment never comes. Because the right time is you who does it.
Well... If you want to take the next step and believe that this is the right time click on this link and book your spot for Web Designer Pro!
And in case you have any fears or doubts about the integrity of the course, I'll leave here the testimony of some students who have already done the Web Designer PRO – Web Design Online course.
Strong hug.
Until later.